When you hear someone say "NASA", what is the first thing you think about? Maybe astronauts, the space race, going back to the moon. Probably not audiology, right? However, we recently learned that audiology, acoustics, and hearing conservation do have crucial roles in astronaut health and performance. From making sure that payloads (equipment carried by a spacecraft) meet specific acoustic requirements to monitoring astronauts' hearing and use of hearing protection, audiology plays an integral role in mission success. Not only is hearing loss prevention crucial for the crewmembers, but it is also critical for employees working in noisy airfields, fabrication shops, and maintenance facilities at NASA centers. 
Amanda Frost and Maribiliz Irizzary both interned with NASA in 2018 and contributed to this blog post to share their exciting experiences learning about audiology's role in space exploration.
Amanda Frost
Multiple NASA internships are offered each year for undergraduate and graduate students. The internships offer unique NASA-related research and operational experiences that contribute to the operation of a NASA facility or the advancement of NASA's missions. In 2018, I was one of two audiology students selected for NASA Summer Internships in audiology-related labs. Maribiliz Irizarry (University of Puerto Rico) and I (University of Texas at Dallas) had the opportunity to spend ten weeks at the Johnson Space Center (JSC) in Houston and we both had invaluable experiences. I worked in the JSC clinic under Chief Audiologist, Dr. Richard Danielson, and Maribiliz worked in the JSC Acoustics and Noise Control Lab (ANCL).

Looking back on my ten weeks as a NASA intern, it was one of the most rewarding, unique, and beneficial experiences I've ever had. Learning from Dr. Danielson was a fantastic opportunity. Not only did I learn about hearing loss prevention measures at JSC and in spaceflight operations, but I also had the privilege to learn about the impact of space missions and the future of space travel in a unique program called "Space Life Sciences Summer Institute."  This program offered many lectures, given by subject matter experts such as NASA administrators, astronauts, flight surgeons, flight directors, and engineers that taught about the impact of space flight on human health and behavior. 

The primary objective of my internship was to assist Dr. Danielson in choosing a new audiometer software/hardware system to continue On Orbit Hearing Assessments (OOHA) on the International Space Station (ISS). This included contacting manufacturers, creating a market matrix, collaborating with a multi-disciplinary team of biomedical engineers and ISS program managers, and participating in manufacturer demonstrations of audiometers. For those unfamiliar with the NASA audiology program, it is part of JSC's Space Medicine and Operations Division, which is responsible for advancing and protecting the health, productivity, and wellness of astronauts and the JSC team members, in order to support human exploration of space. Good hearing is vital to every crew member's fitness for duty, ability to communicate, performance in mission operations, and ability to hear alarms, so their auditory function is monitored with conventional audiometry at the JSC Clinic and (during extended space missions on the ISS) with OOHAs. 

Two questions arise when considering the risk of hearing loss due to space flight: 1) Does hearing loss occur as a result of space flight? 2) Are we sampling noise exposure and auditory status in a way that allows studies of cause and effect? These two questions were the impetus in choosing a new audiometer system that would replace the original OOHA technology that has been used since 2002. NASA was seeking newer technology that provides more definitive information about the auditory system and explains trends seen in inflight auditory tests (including otoacoustic emissions). Working alongside Dr. Danielson and biomedical engineer Kristina Todd provided me with a new appreciation for choosing audiologic equipment and equipped me with knowledge I can carry into my future career. 

Maribiliz Irizarry
When people ask me about my experience at NASA, I describe it as an empowering and unique opportunity. During my ten weeks in NASA, I had the chance to work in the Johnson Space Center Acoustics Office. The Acoustics Office is responsible for ensuring that acoustic environments on space vehicles are safe, healthy, and habitable for astronaut crewmembers. Their Acoustics and Noise Control Laboratory (ANCL) is used to conduct acoustic studies of spacecraft components, experiments, and models and to provide acoustic environment demonstrations of spacecraft environments. The ANCL facilities are also used to develop acoustic emission requirements and certify flight hardware. 

I collaborated with acoustic engineers to take acoustic measurements of a device that was being proposed as part of a payload that will be delivered to the ISS. Like all payloads, this device must comply with Noise Criterion Requirements and noise constraint flight rules for maximum noise exposures. To meet these noise exposure requirements, the time allowed for operating the device is limited by the level of sound intensity emitted by the device. Consequently, our lab sought to reduce the sound intensity with an acoustic enclosure. Two different enclosure models were tested to evaluate which one would reduce the sound more effectively. After we took acoustic measurements of levels and spectral characteristics, I worked on post-processing the data and developed a report to inform the requesting department about the results. Our recommendations were based on the noise criterion requirements, the implications to mission operations, and risk for health and performance of the crewmembers. 

In addition to this project, I also had the opportunity to participate in the Space Life Sciences Summer Institute lectures and tours (including JSC labs and buildings like the historic Mission Control). I performed acoustic measurements for other departments (including on a space suit), learned how to measure reverberation time, and used unique equipment and software to record and post-process acoustic data. Undoubtedly, this experience has enriched me personally, academically, and professionally, and gave me a bigger and different perspective on the importance of interdisciplinary collaboration to achieve effective hearing loss prevention and better acoustic environments.

Our internships at NASA provided a rare opportunity to learn about different aspects related to space flight, including two unique audiology and acoustics missions. Learning from the wealth of knowledge at JSC, we have a new appreciation for the value of research in space and future space missions. Overall, this was an incredible and invaluable experience. We encourage you to apply for a NASA internship (which does provide a stipend to help defray internship-related expenses) for next year (applications for 2019 are no longer being accepted for review). More details about the internship and the application process can be found on the official NASA website.

Amanda Frost is a fourth-year Doctor of Audiology student at the University of Texas at Dallas (UTD) and will be completing her externship at NYU Langone Medical Center. She currently serves as a member of the SAA programs committee and is the immediate past president of the UTD SAA chapter. Her audiology interests include pediatrics and advanced diagnostics. 
Maribiliz Irizarry is a fourth-year Doctor of Audiology student at the University of Puerto Rico. She will be completing her externship at Labyrinth Audiology in Boca Raton, FL. She is member at large for the SAA National Board of Directors, where she serves as the Development Committee Chair. Her interests include balance, hearing loss prevention, and electrophysiology.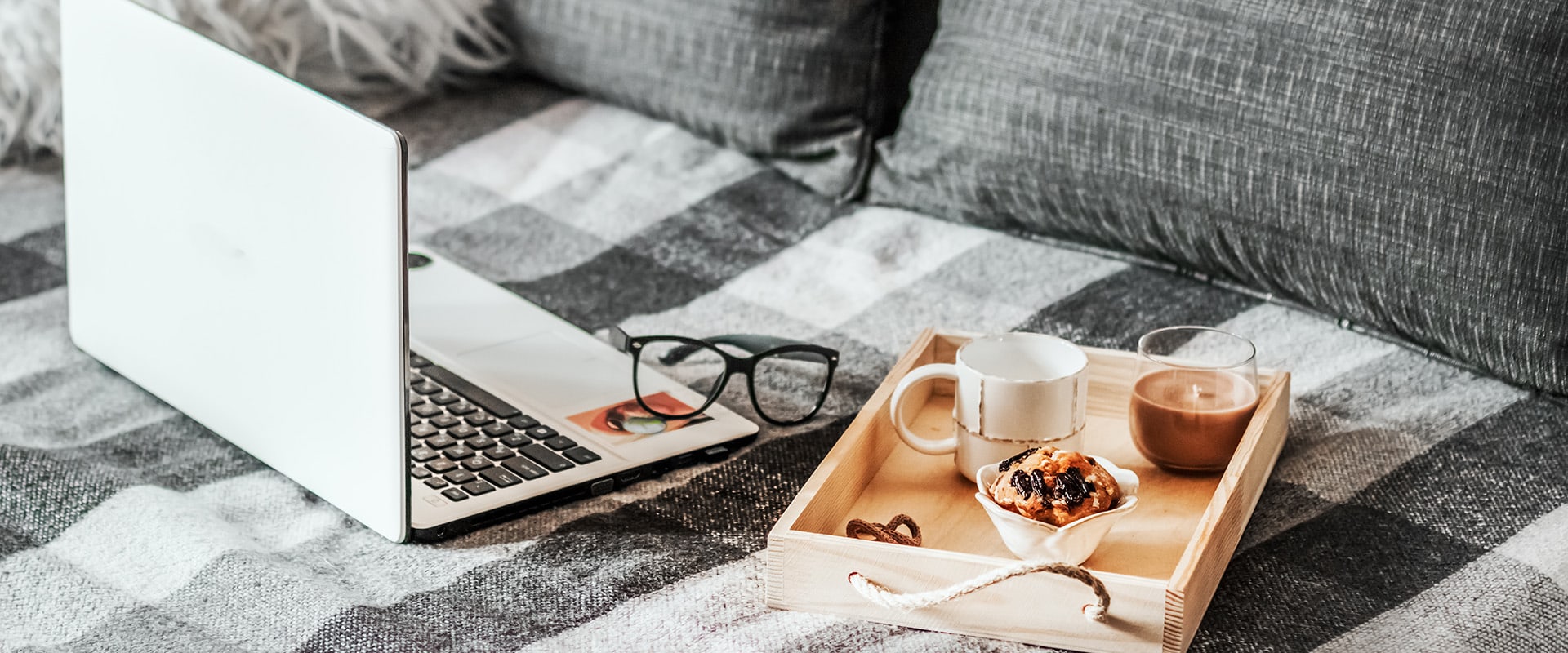 By Kylie DeLaney, BSA.T. Still University Brrrrrrr, it's getting chilly outside! That makes me want to grab a blanket, curl up by the warm fire, and put on a nice holiday movie. But, unfortunately, I still have some studying to do, so I can't relax just yet. I often find myself to be unmotivated to…