Did you know The Americans with Disabilities Act (ADA) was signed in July 1990? Check out the Diversity and Inclusion Task Force (DITF) graphic on this topic below: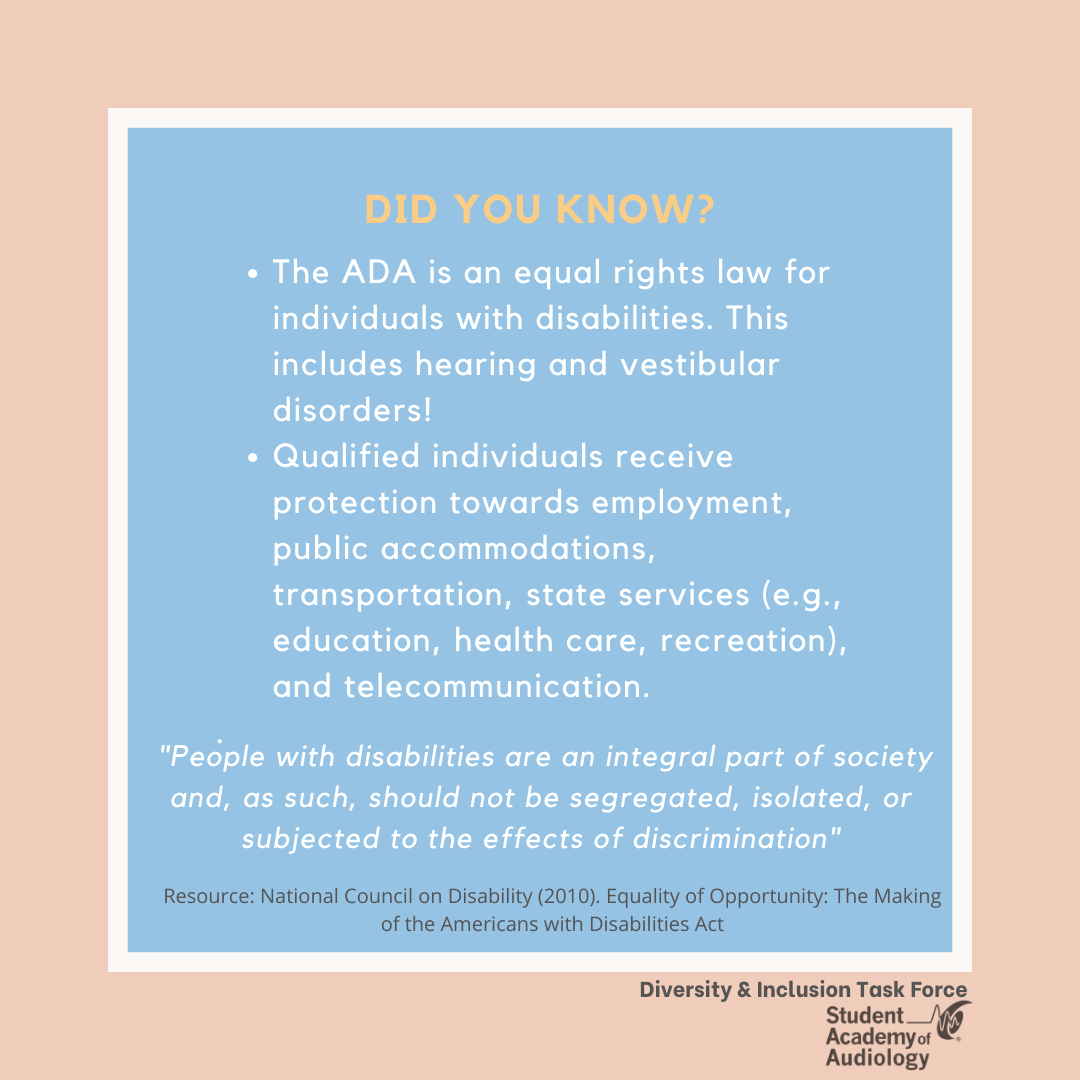 If you missed it, be sure to check out the SAA's July blog post about Asian Pacific American Heritage Month celebrated in May. It was a time to recognize the contributions Asian American and Pacific Islander Americans gave to the United States.
The DITF has started a Student Spotlight series, so be sure to nominate yourself or someone else today for a chance to be featured on the SAA social media platforms. This Student Spotlight was created for the purposes of celebrating diversity among audiology students enrolled in either AuD or PhD programs.

As a student, having a like-minded community to surround you is essential. A community is understanding and can provide you with a wealth of advice that no other group could do. As an audiology student, a community like this is needed. That's why the national Student Academy of Audiology (SAA) encourages audiology students to participate…