This past year has forced us all to grow in many different ways, and even though we have coped and managed, we need to continue to push the boundaries of our comfort zone. Now, I know what you are thinking: "Coming into graduate school, I felt that I was already pushing myself outside of my comfort zone," and I felt the exact same way. Looking back at the person I was when I started this program, I continue to see copious amounts of growth. Did I really need to push myself outside my comfort zone when it came to externships as well?
Here is the conclusion I came to: Everyone's situation is different, but you need to do what's best for FUTURE you. There are many different ways to grow outside your comfort zone! For example, if moving to a new geographic area is not plausible, then try new conversation topics with people, meet someone new, or learn about something you want to be more informed about.
Past me would have been completely content and comfortable with staying in the Midwest and only applying to externship placements near loved ones, but I began to think about how that decision would impact my future. I wanted to live in another part of the country, experience audiology in another state, and be somewhere I could explore on the weekends. Don't get me wrong, I love the Midwest, but I've lived here my whole life. My family and friends are here, but there's very little left for me to explore. After a lot of contemplation, I decided I wouldn't apply to a single placement in the Midwest. Was I scared? Absolutely. Am I still scared? Yes. But in order to be the person that I want to become, I know that this is not only what I want to do, but what I need to do.
"You miss 100% of the shots you don't take." – Wayne Gretzky
So take that shot. Make that move. Seize that calculated risk. How will you grow to be the person you want to be if you never experience new places, patients, and adventures? Life is too short to not capitalize each opportunity on moving in the direction of the person that you want to be.
Ask yourself:
Who do you want to become?
What steps can you take to help you become that person?
Will this decision push you towards becoming the best version of yourself?
That hard and scary decision? You can do it. I believe in you, so believe in yourself.
Here are a couple of tips to help you get out of your comfort zone:
Start small. Take a different way home than you typically do. If you live by a park that you haven't walked in, go walk in it. Try a new local restaurant (for carry out) that you have been wanting to try or heard good things about. Little things add up over time, so get started.
Don't always pick the safe choice. If you are comfortable, how do you grow? Growth happens in the moments of discomfort.
Don't overthink. Make a snap decision. If you end up picking something off of a menu you didn't like, then in the future you will know that, but what if that ends up becoming your favorite entree?
Say "yes" (within reason). Saying yes can point you to places you never thought you'd be: on new adventures, meeting new people, learning different viewpoints.
Which leads me to my final tip:
Learn other people's perspectives. No one has walked in your shoes, and likewise you haven't walked in other people's shoes. Your reality is different from the stranger at the coffee shop. With growth comes learning other people's viewpoints and attempting to get a better understanding of their "lens". If you haven't heard about how everyone has an individual lens or how they see the world, I would highly encourage you to learn more here!
Here are more tips on how to get out of your comfort zone.
Read about some conferences to help you on your way to branching out!
HEARCareers list externship placements from all over the country year-round. See where your placement can take you! 
Allison Reitz, BA COHC, is the current Member Relations Committee Chair of the national Student Academy of Audiology. She is a third-year AuD student from Purdue University. She is interested in pediatric diagnostics and amplification and is expected to begin her fourth year in Portland, Maine at the non-profit Northeast Speech and Hearing Center working with the life-span!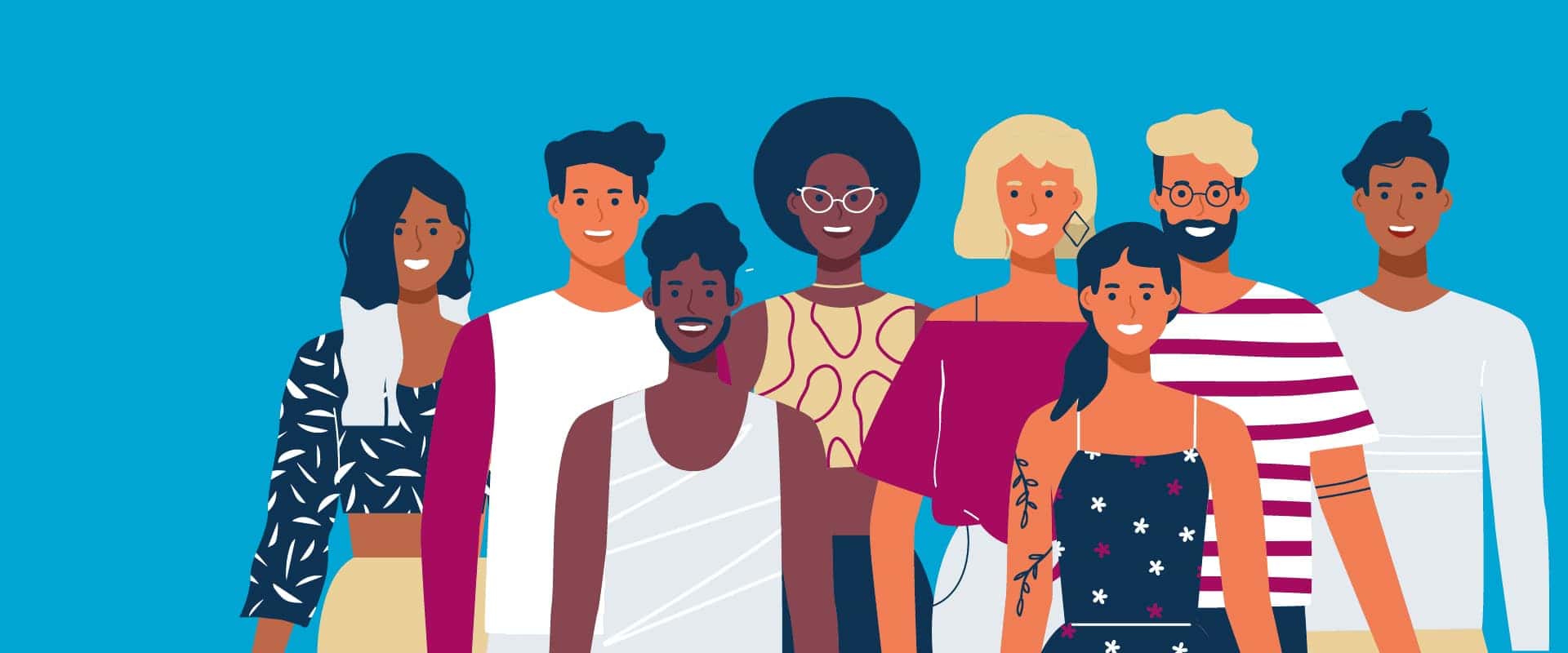 The Diversity & Inclusion Task Force (DITF) Webinar Series was created to interview audiologists and audiology students from a variety of backgrounds to hear their perspectives and experiences throughout their education and careers. On Thursday January 28, 2021, the DITF posted their first interview in the series featuring Dr. Ianthe Dunn-Murad. During the interview, she…