AAA 2023 – SAA Conference
Sheraton Grand Ballroom AB, 2nd Floor
Wednesday, April 19, 2023
10:00 AM – 4:00 PM
The SAA Conference provides in-depth and hands-on education and experiences to supplement audiology program curriculum offered across the nation. Past topics have included ototoxicity, auditory brain stem implants, pediatrics, cochlear implant candidacy, vestibular testing, salary negotiating, networking opportunities, and more.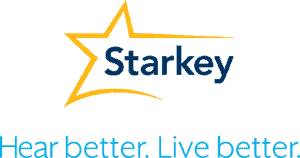 National SAA members receive discounted registration rates. When registering for AAA 2023+HearTECH Expo, add the SAA Conference to your student member registration. There is an additional cost of $40 to attend the SAA Conference.
SAA Mix and Mingle
All SAA Conference attendees are encouraged to attend the SAA Mix and Mingle, sponsored by Starkey, after the conference. The SAA Mix and Mingle is a student networking event open to all student attendees. It will be located in the Grand Ballroom Prefunction Space, also located on the second floor of the Sheraton, from 4:00-5:30 pm. There is no additional cost to attend the SAA Mix and Mingle.