The SAA Public Outreach Committee is challenging you to take advocacy to the next level in your own states and allow your voices to be heard where it matters most - upon the ears of your state's legislators. For 2021, the SAA launched a campaign to promote virtual advocacy! Below is a series of infographics the SAA Public Outreach Committee created and shared on SAA social media to launch this year's NDAYSC Virtual Campaign.
Please contact the SAA Public Outreach Committee Chair, Melissa Schenley, with any interest, plans, or questions regarding NDAYSC and your own virtual campaign. You can also head on over to the Academy's Advocacy web page to find up-to-date resources or check out any of the NDAYSC newsletters shared at the bottom of the page for information regarding past campaigns.
Tips on How to Advocate Virtually
Find your local, state, and federal representatives by ZIP code or on the SAA website.

Take action and learn about current legislation impacting audiology on Congress.gov.

Write a personalized letter to your legislators and elected officials about important audiology issues.

Remember, to advocate is to educate!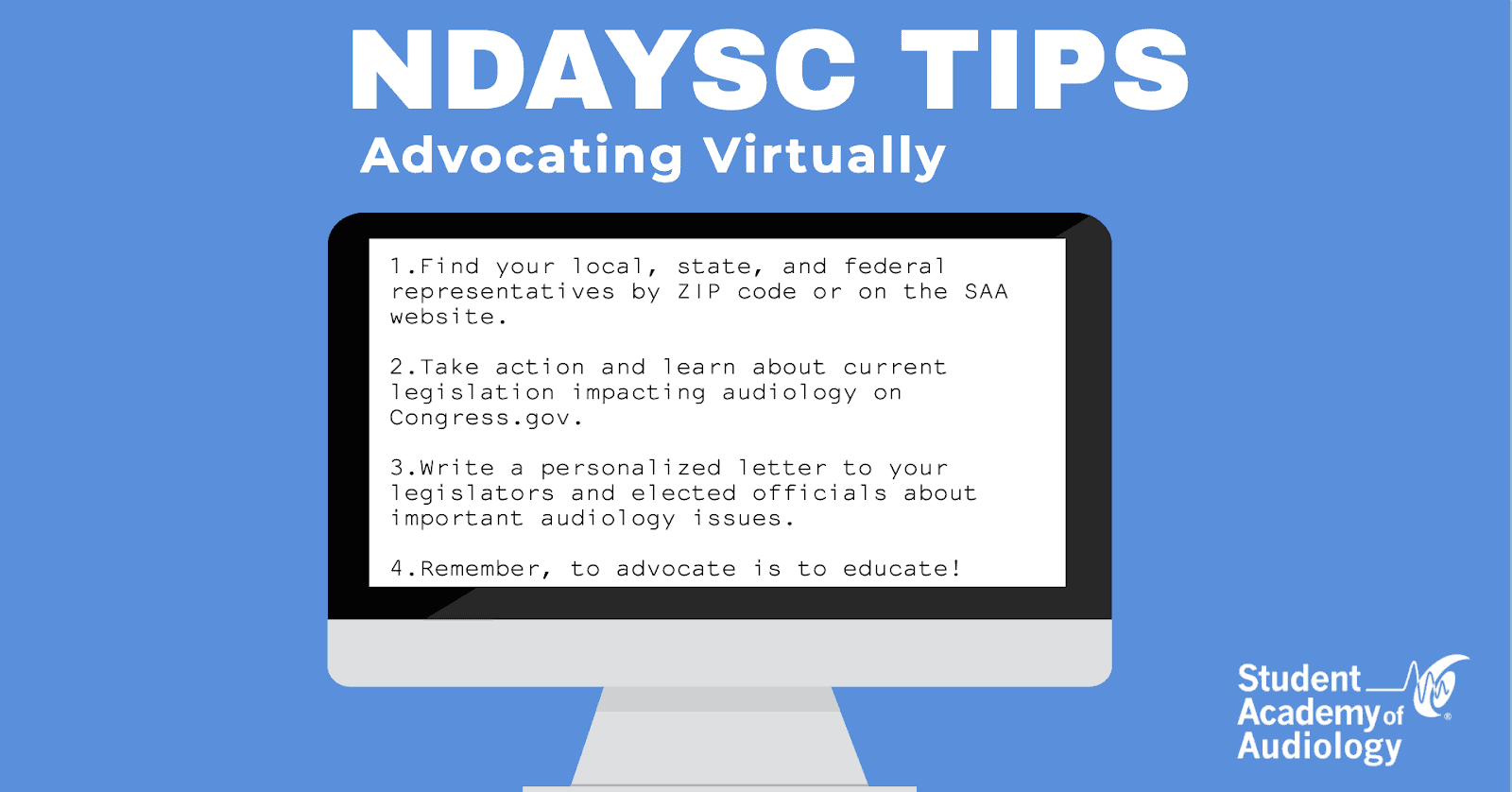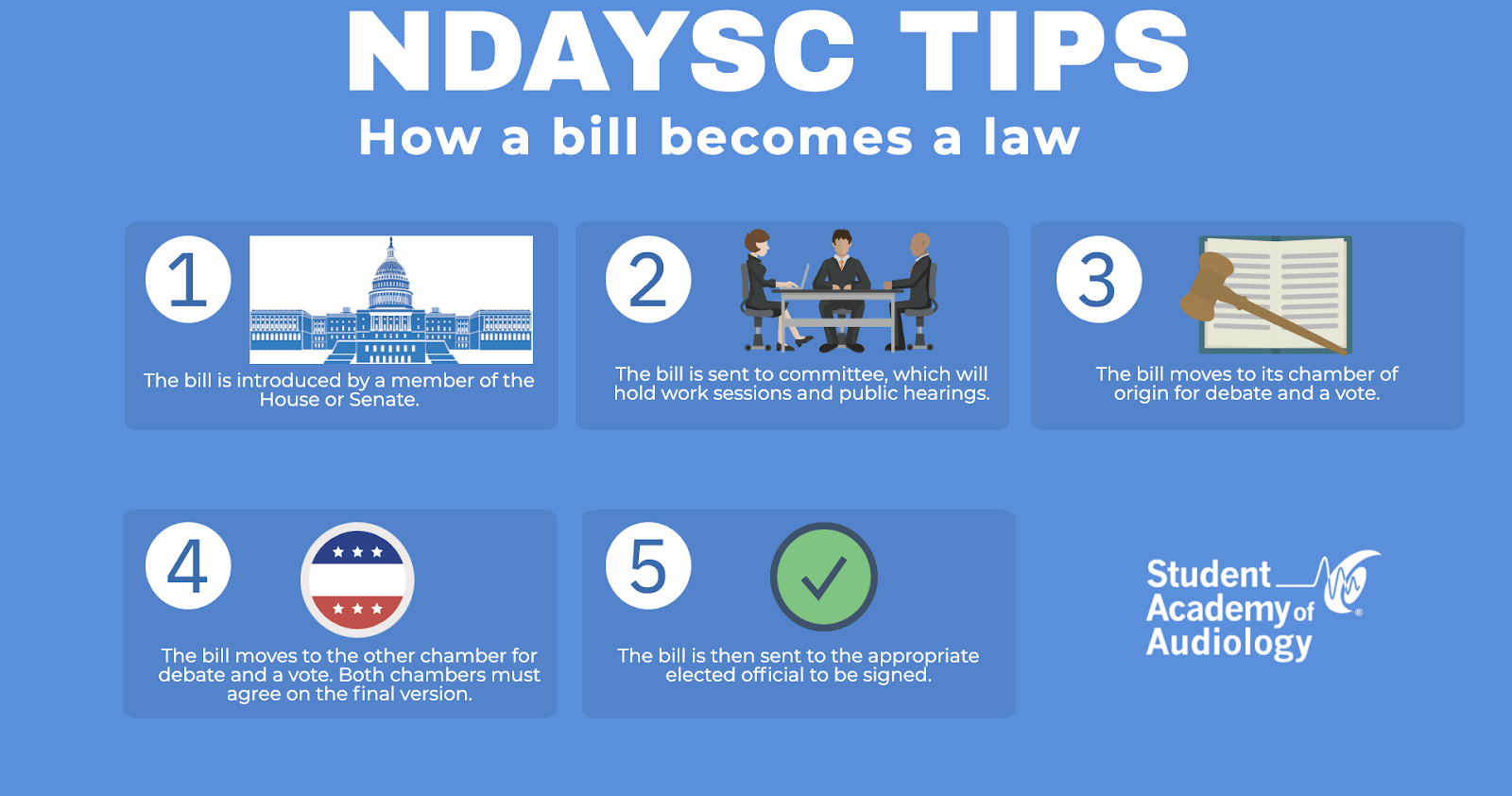 How a Bill Becomes a Law
The bill is introduced by a member of the House or Senate.

The bill is sent to committee, which will hold work sessions and public hearings.

The bill moves to its chamber of origin for debate and a vote.

The bill moves to the other chamber for debate and a vote. Both chambers must agree on the final version.

The bill is then sent to the appropriate elected official to be signed.
Tips From Previous Students
Know your bill ahead of time. Understand how far it was moved in years prior and why it was rejected.

Be clear about what your bill wants, and why you want their support.

Understand that you will not always be speaking to the senator or house representative directly, but to their legislative assistant. Many are extremely busy and may ask you to schedule an appointment for a later time.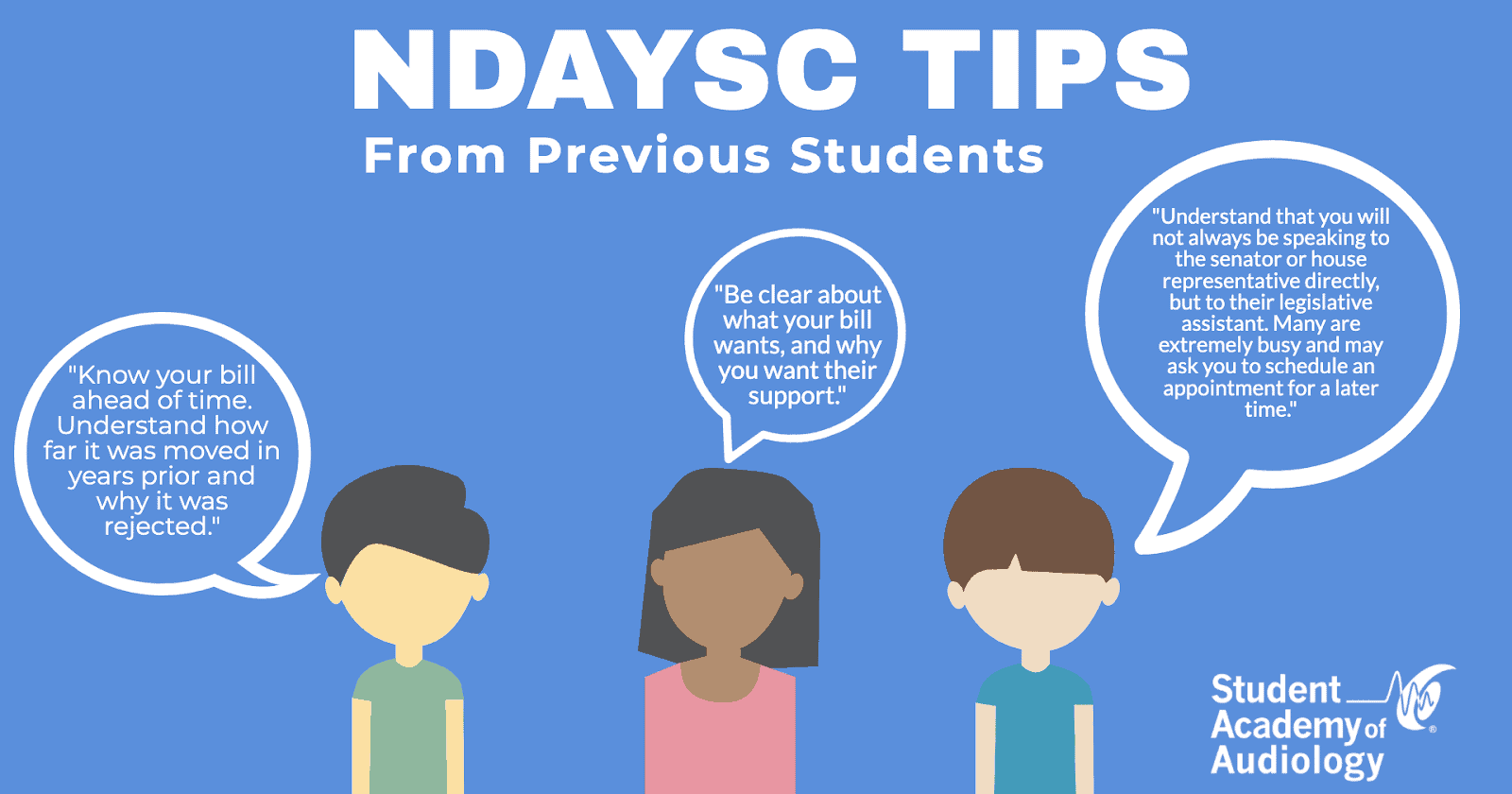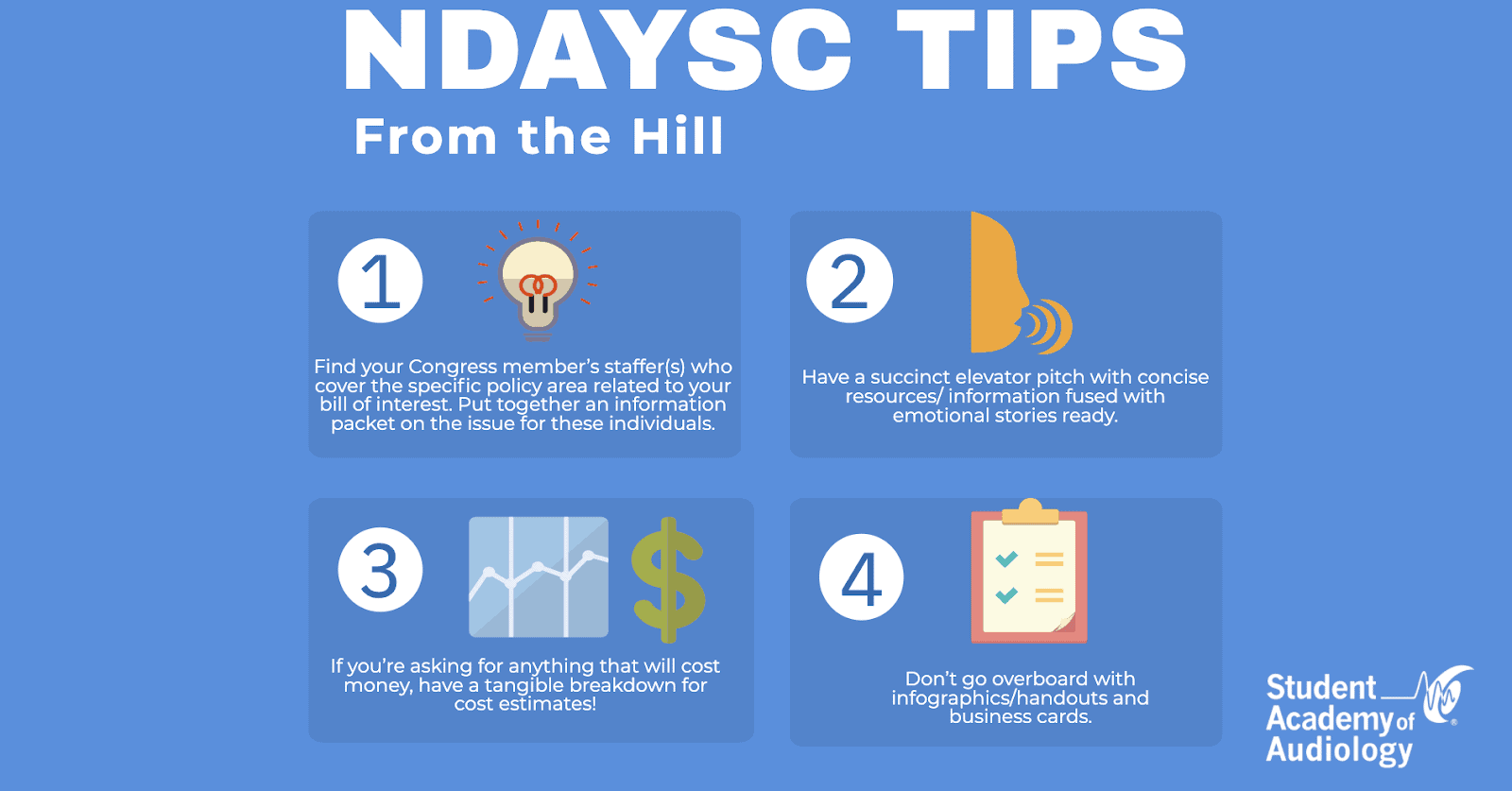 Tips From the Hill
Find your Congress member's staffer(s) who cover the specific policy area related to your bill of interest. Put together an information packet on the issue for these individuals.

Have a succinct elevator pitch with concise resources/ information fused with emotional stories ready.

Don't go overboard with infographics/handouts and business cards.

If you're asking for anything that will cost money, have a tangible breakdown for cost estimates!