By Morgan Stewart
One morning in the summer of 2018, I woke up like any other day, got ready and began to head downstairs to make my daily cup of coffee. However, when I took my first step down the staircase, my day instantly changed, as I immediately lost my balance and fell down the stairs. Since this had never happened to me before, I immediately called into work and headed to the emergency room. Doctors ordered brain imaging right away, which ended up revealing something unexpected. In addition to the concussion I sustained from the fall, doctors also found that I had been living with a Chiari Malformation, a condition in which the brain tissue extends into the spinal canal, and a benign tumor the size of a green olive. This was the summer leading into the first year of my AuD program and it seemed like my whole life had just changed before my eyes. I wasn't thrilled about the idea of postponing my start date; I loved school, and I felt I had worked too hard to get to this point in my education to push back my plans. Ultimately, with the support of the physicians on my care team, I chose to monitor my condition with repeat MRI scans and continue to pursue my goal of becoming an audiologist!
That first year of graduate school was difficult, to say the least. I understood that graduate school would be different from undergrad and I expected it to be more challenging, but it was much harder than anticipated. I was able to push through, but during the fall semester of my second year, my symptoms of imbalance, tinnitus, debilitating headaches, and "brain fog" started to become intolerable. The education I once had love and passion for instead stole my joy and energy. At the advice of the educational and medical professionals on my care team, I decided to take a leave of absence and undergo brain surgery. I loathed the idea of taking a break from my degree, but it was exactly what I needed. For me, Spring 2020 was not a "COVID" semester but a recovery semester. Aside from the obvious recovery of physical health, there was a recovery of mental health that I didn't even know I needed.
Here are some of the life lessons I learned as a result of my leave of absence:
Health needs to come first. I'm not just talking about physical health here. Mental health is just as important as physical health, if not more so. If our health is not at 100%, we can not give 100% toward the things we wish to achieve. Following my leave of absence, I was able to not only comprehend the material in my program, I was able to enjoy it because I was physically and mentally in a healthy place to do so.
It takes a village. I would not have had the bravery to take a break from school had it not been for the reassurance of my professors that it was okay to do so. I would not have had the courage to go back to school had it not been for my friends and family. Break or no break, a sense of community and a strong support system are important for everyone.
It is okay to take a break. I felt such anxiety and shame in taking a leave of absence. I felt inadequate compared to my peers in my program who did not take a break. My leave of absence was a moment to reset my mind and health. Even if "taking a break" doesn't mean taking a leave of absence, it is important to find moments in your day to let your mind focus on something other than audiology. The mental break can be just as vital as the physical.
We are not just students. There is so much more that defines who I am. My identity does not rest in being a student and yours doesn't either. Even if you are not considering a leave of absence, it's important to find passions outside of audiology. When we forget to engage in our passions, burnout is inevitable. Do you like to exercise? Cook? Listen to music? Make time for the things you love while pursuing your professional goals.
Everyone's journey is different. And that is okay! If life throws you a curveball, and you need to alter your academic timeline, there is no shame in doing so! The sign of a great audiologist isn't marked by how quickly they finished their degree, but rather by how they are able to serve their patients through best practices and leave their mark on the profession.
Find your village, embrace your passions, prioritize your health, and enjoy this journey we call graduate school.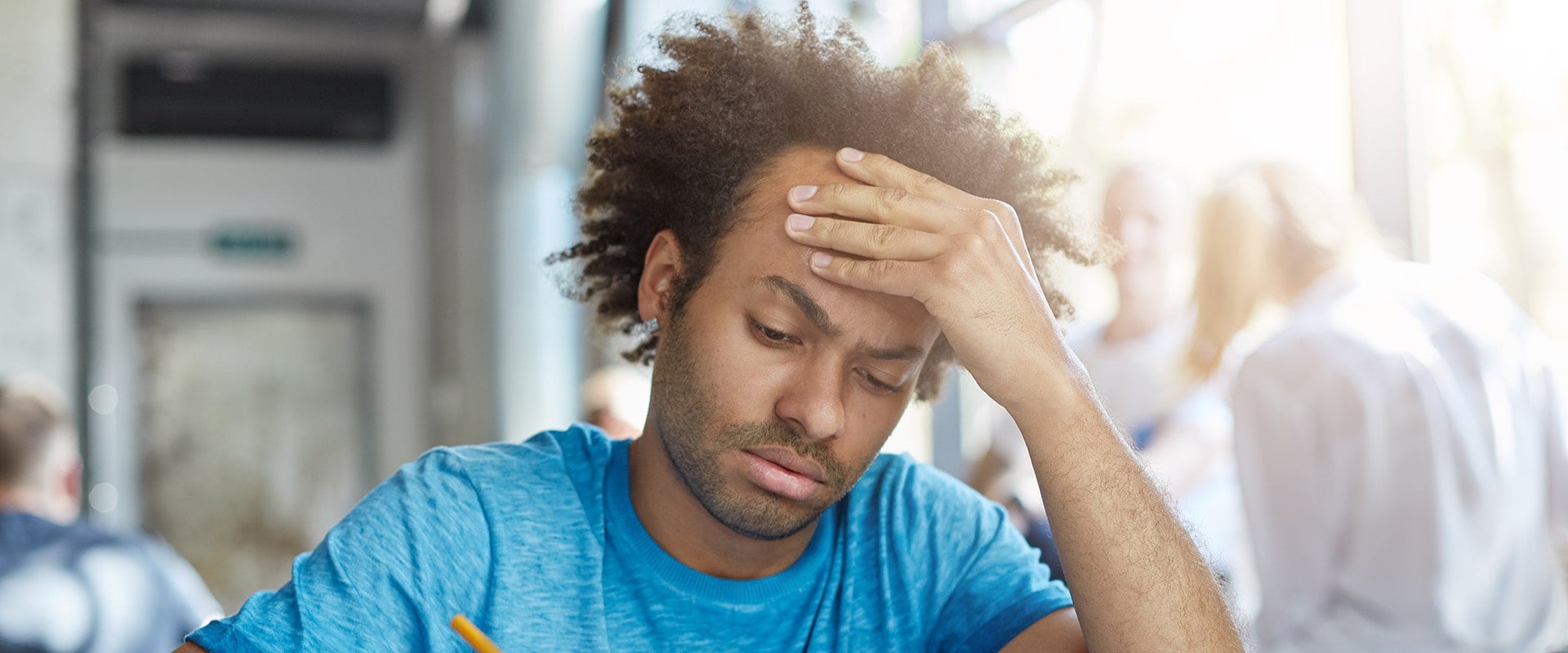 As a doctoral-level student, stress can be inevitable. Deadlines, externships, exams, friends, family, and work—life can feel like it comes at you in one take. It can feel like there is no room to breathe. Your friends at the Student Academy of Audiology (SAA) want you to know that we are here for you. Take…