By: Sarah Crow, BS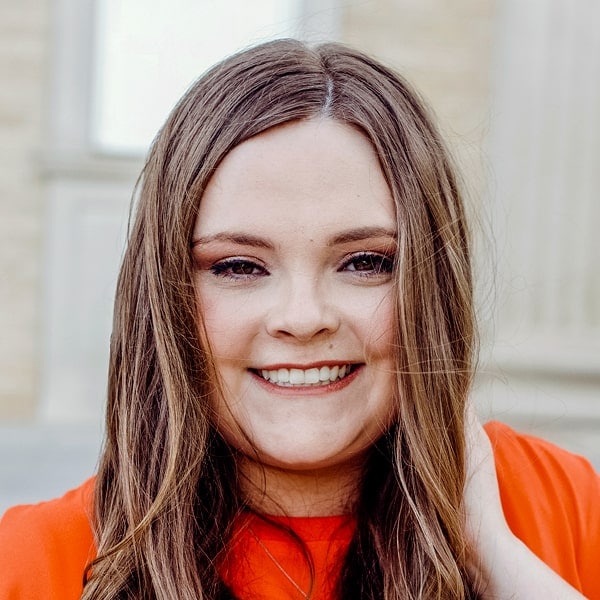 Sarah Crow, BS (she/her), is a third-year audiology student at The University of Texas at Dallas (UTD). She serves on the national SAA Board of Directors and is currently the chair of the Member Relations Committee. The following article highlights Sarah's humanitarian audiology experience offered through her university program.
As I was applying to audiology programs, I learned about humanitarian audiology and knew that this was something I wanted to incorporate into my career as a student and professional. Fortunately, I decided to attend UTD, where two amazing humanitarian trips are offered to students: one as a summer course and experience in Groblersdal, South Africa, and the other over spring break in Mexico.
However, like many student experiences, the pandemic put humanitarian audiology on hold. Fortunately, in March 2022, my professor Jackie Clark, PhD, began the approval process for us to return to South Africa at the end of the summer. On July 29, two other students (Victoria Hanks and Julia Bitar) and I set out to join Dr. Clark and her South African colleague Dr. Karin Joubert, PhD, in Johannesburg, South Africa, for a once-in-a-lifetime experience.
Together, we traveled to Groblersdal, where we would work at Ndlovu Care Group to help deliver audiological services to local children. Ndlovu Care Group is a nonprofit organization that offers healthcare services and community development in the Sekhukhune district of Limpopo. In 2014, Dr. Joubert and the University of Witwatersrand Johannesburg helped establish comprehensive ear and hearing care services at Ndlovu to improve hearing health care in rural South Africa.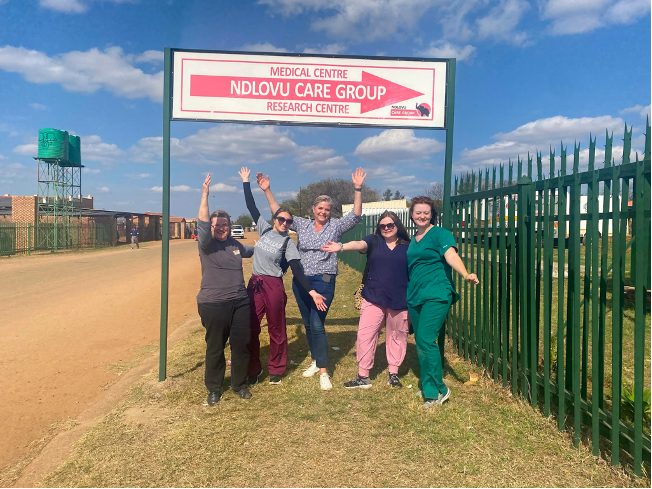 During our time there, we helped local audiologist, Hawa Mahomed, and Ndolvu hearing screeners provide primary school hearing screenings, cerumen management, and newborn hearing screenings to the local community. This opportunity provided us with hands-on experience, and we also got to learn from and visit a community that we would not have otherwise gotten to. Additionally, we got to see how a fully functioning audiology clinic provides services to rural communities.
Access to audiology services is a privilege many of us take for granted. Even in the United States, people in rural communities have to travel hours to receive needed care. I encourage anyone who has the opportunity to engage in humanitarian audiology to take it. I went into my experience hoping to help people and came out of it learning far more than I could have imagined. While going to South Africa regularly may not be realistic, I plan to take what I have learned and find other ways to serve populations who do not have access to audiologic services.
How can you get involved in humanitarian audiology? Encourage your programs to develop both local and international service opportunities, reach out to audiology programs with developed opportunities to see if you can attend or receive guidance on how to plan your own, or reach out to local organizations to find a need in your community. You and your local SAA chapter can also join the national SAA in March 2023 to celebrate Humanitarian Month and World Hearing Day. Check out how your chapter can participate on the SAA website.
Read about past student humanitarian audiology experiences:
Why did you choose to pursue a career in audiology? Although each of our "whys" may differ, our passions have led us here, whether they be in clinical practice, research, education, and/or diagnostics. In the audiology profession, the opportunities for growth and change are endless! My "why" stems from the care clinical audiologists have for…