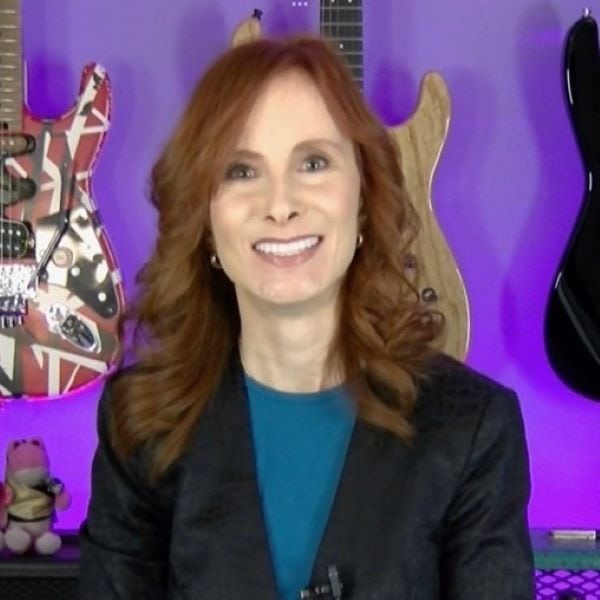 Melissa E. Heche, AuD, ABA Certified, CH-TM, is the owner and director of New York Speech and Hearing—a private practice based in New York City that focuses on the diagnosis, prevention, and treatment of auditory disorders, tinnitus, and voice disorders. Treatment measures include amplification devices, aural rehabilitation, tinnitus management, and specialized voice therapy.
Q: Give us a quick description of yourself, your pronouns, where you are getting your AuD, your academic year, and what your current interests are in the profession of audiology.
A: Dr. Melissa E. Heche (she/her). I am dually certified in speech pathology and audiology. I hold two master's degrees from Hofstra University (speech pathology/audiology) and a Doctorate of Audiology (AuD) from Salus University. I am a Professional Supervisor in Hearing Conservation (CAOHC certified), ABA Certified and a Certificate Holder in Tinnitus Management (CH-TM), and a certified sound engineer.
I have always been interested in the interaction between music, musicians, and audiology. This includes hearing conservation practices, using specialized musician equipment to minimize loud music exposure and its effects on the hearing mechanism. My interests also include tinnitus, which often manifests from noise exposure and noise-induced hearing loss. Being able to manipulate an individual's sound perception given the use of technology in conjunction with a hearing loss, is one of the most powerful capacities of an audiologist.
Q: What motivated you to become an audiologist?
A: Initially, I was a trained performer and musician. I went to school to learn music performance and musical theater. As part of my theater program, I took a voice and diction course. This gave me a significant understanding of the different speech sounds, dialects, and how the sounds are produced. The use of different articulators to change the quality of the sound, thus making a different speech sound, was fascinating. Using a Visi-Pitch (an instrumental acoustic analysis that will evaluate vocal quality, such as pitch and volume) to ascertain the frequency and loudness of each component of speech was the springboard into sound science for me. Understanding how manipulating sound could impact the perception of speech and music, and how that perception could change based on room acoustics and environmental changes led me from sound science into audiology. I became a sound engineer afterward to branch it all together.
Q: What are you passionate about within the profession of audiology?
A: Hearing healthcare. Sound perception. Music. Communication.
There is so much about the profession of audiology that brings out my excitement and passion! The fact that sound perception is so individualized and unique, causing us to each have a different experience based on what we are listening to, allows us as professionals to create different unique sound journeys, depending on each person's need. This fact is true for people who are seeking experiences in sound, such as going to a concert, as well as for people with hearing loss. I love the ephemeral nature of sound, and how we can utilize it to our advantage in this way.
Hearing is one of our most important senses and our auditory system is one of our most important organs. This is because hearing is the sense that connects us to each other. Hearing allows communication – and communication allows relationships. We cannot survive without the people that we love. Hearing facilitates our relationships with the people that we love.
Q: In your opinion, what is the most fascinating thing about audiology or the ear?
A: There are so many fascinating things about audiology and the ear! For one, how the brain interprets sound – and how it differs from each individual – regardless of hearing loss. Adding a hearing loss to sound interpretation and attempting to fill sound voids with the technology available is a fascinating process. How technology has progressed over the course of time in efforts to suit people with hearing loss better is phenomenal. However, I think the most fascinating thing about the ear is the actual auditory system itself. It functions like a Rube Goldberg design; Rube Goldberg was an early 20th-century cartoonist who illustrated mundane, simple tasks being performed in indirect and convoluted ways using complex gadgets. The auditory system always reminded me of this: the ability of our brain to detect even the slightest, almost imperceptible sound is based on air molecules, vibrating, hitting the very thin sheath of the eardrum, which instigates a turn of events that lead to other events, and eventually sends a signal up to the brain, so that we understand the sound. It is the most fascinating and complex process for what appears to be one of the simplest tasks.
Q: What advice would you give to someone who is contemplating going into or switching to audiology?
A: Audiology can be one of the most interesting and fascinating professions. You can be practicing anywhere from a music venue to a hospital, an operating room, and everywhere in between. Find your niche, what you love, and capitalize on that. Make a practice and a career out of what you love within the field of sound, hearing, and audiology. There is so much promise in the future of our profession. Be the solution….be the change you want to see in audiology.

Congratulations on making it this far in completing your clinical doctorate in audiology! The externship application process is the next step in becoming an audiologist and is a moment to be excited about. Make sure you take advantage of the national Student Academy of Audiology (SAA) tips and resources, starting with the 2023 Externship Guide….