The Diversity & Inclusion Task Force (DITF) Webinar Series was created to interview audiologists and audiology students from a variety of backgrounds to hear their perspectives and experiences throughout their education and careers. On Tuesday March 30, 2021, the DITF posted their second interview in the series featuring Drs. Troy Cascia and Sarah Sparks. During the interview, the panelists discussed how to make LGBTQ+ inclusive environments for students and patients, handle microaggressions, and ask people for their pronouns among other topics. The transcript below has been edited for length and clarity. For the full interview check out the SAA Facebook Page.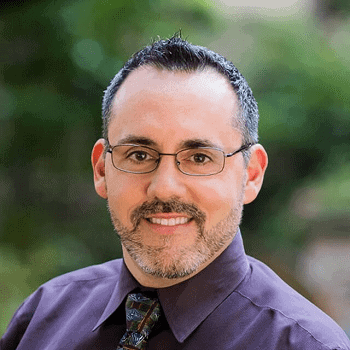 Dr. Troy Cascia (he/him) is a senior clinical audiologist at University of California San Francisco Health. He is a former member of the LGBTQ committee of the Office of Diversity and Inclusion at UCSF. Dr. Cascia is a Past President of the California Academy of Audiology, and the founder of the "LGBTQ+ Audiologists and Friends" Facebook group.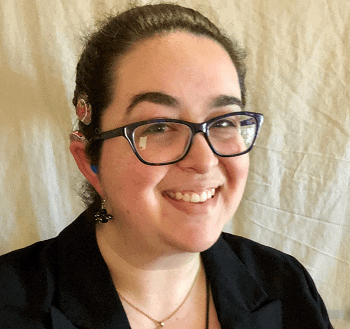 Dr. Sarah Sparks (she/her) is a clinical audiologist at Gallaudet University, and the founder of Audiology Outside the Box. She is also a PhD student at Gallaudet University. Dr. Sparks trained at Boston Children's Hospital for her clinical externship year, completing a Leadership Education in Neurodevelopmental and Related Disabilities (LEND) fellowship.


Q. How can supervisors create an inclusive environment for LGBTQ+ students? How can students foster that environment amongst each other? How can programs show that it is a safe space for the LGBTQ+ students?
Dr. Cascia: Everybody's situation and the students of today are different than when I was a student. The situations have changed. I think that one thing that hasn't really changed is that it really varies by location, like where you are. I live in San Francisco so my experience as a white, cisgender, gay man in San Francisco is going to be different than a transgender person of color in Wyoming. I think that we do what we can in whatever environment that we're in. A recent Supreme Court case had ruled that you can't be fired for being LGBTQ. I'm not an attorney, but I don't think that covers school, your program – and there are also religious exceptions. If you're going to a school with a religious base that type of discrimination may be within their rights; it may be legal. It is something that's going to vary depending on where you are.
Let's be under the assumption that your professors, your supervisors, and your school are supportive of you. One thing professors can do is have a non-discrimination statement in their syllabi. Just so that everyone in the class knows what's expected of them, the rules of behavior and respect that are expected from all the students. I think when you start your placement, whether it's an externship or internship or anything like that, the supervisor needs to talk at the beginning about what's expected of the student. The student can also take that opportunity to address any issues, and supervisors can express their support at the beginning and let them know that diversity is valued and they will be supported in this environment.
Many schools also have an office of outreach and diversity, so you can see if your school has that and if there are any resources available. There are also student unions to support each other, if there's a queer student union at your school that may be an opportunity for you to talk to other students as well. Also online support – there are different resources available. I actually moderate the LGBTQ+ Audiologist and Friends page on Facebook. The page would be a great opportunity for people to talk to other queer audiology students and get some ideas of how to handle situations they may have.
Dr. Sparks: I think Dr. Cascia gave some really great advice there, and I completely agree with all of it. I have a few things to add to that. I thought of some things that would be more practical within a university department for helping students to feel as though it's safe to be who they are. One thing I thought of is that during my externship year there was an option to put your name badge on a rainbow lanyard rather than a regular lanyard. When I first interviewed at my externship site, before I was even offered the externship, this was something that I noticed with the audiologists. It immediately made me feel like this would be a safe place for me to be me, exactly as I am. So having that kind of visible sign of some kind available within the academic department and within the clinic, if you have a university clinic, for students and supervisors to opt to use if they want. It doesn't necessarily have to be a lanyard, it can be something like a sticker to go on a name badge, or a pin, or any kind of visible symbol that would also have the dual purpose of making patients feel safe to be who they are.
When supervisors are starting to get to know students I think sometimes it can be asked, with very good intentions in mind, who their family are, what their family is like, and so forth. It would be a lot safer to phrase the question as "who are the important people in your life?" or something like that. I really appreciated in my time as a student when supervisors didn't ask me too many questions that were specific to heteronormative families. So framing the question in that way, "who are the important people in your life," I think can be a really great way to get to know a student regardless of their sexual orientation or gender identity. I think that if there are department events also, it's good to frame the way you encourage people to bring other people to these events in ways that are inclusive. So for example don't necessarily say "you can bring your family or significant others," but say that "you can bring the important people in your life," or "you can bring guests to the event that we're having." Not just limit it to family or to significant others.
Another thing that I thought of that supervisors can do specifically is be willing to address directly any biased or bigoted comments that might come from patients that are going to make your student be in an awkward position. Staying silent in some of these situations can leave the student wondering if you, the supervisor, believe the same things as the patient has just expressed. Certainly this would be an awkward situation for both the supervisor and the student to handle, but I think that there are professional ways that it can be handled. You can gently and firmly tell the patient that what it is they've just said was unkind to the student. I don't think that's something that should be considered unprofessional at all. I would like to see that become more of the norm.
Q. How do you suggest asking a patient for their pronouns?
Dr. Cascia: I think it's important to be consistent. It is something that many people are not accustomed to yet, and our patient population tends to skew older. I think there is an assumption that this is something that they can't handle and so I think people shy away from it. Addressing it consistently and giving patients the benefit of the doubt, they can handle this. But again modeling it yourself, introducing yourself with your own pronouns and asking them what their pronouns are. I think also sometimes people are taken aback by it, they are not expecting that question.
It also again depends on where you're from. I'm from San Francisco, and I had a patient a few months ago whose outward presentation appeared to be male but in their file it said that their gender was female. So I said, "Well I'm seeing this in your file, is this correct information?" And at first he was kind of like "Oh!" but then he was like "well, no." I think he kind of chuckled at first, but then thought "You know somebody could present any way and have a different identity. So no, I'm male." Ok, we solved the question here, we figured it out. I think maybe being here that's something more people are attuned to, but that may not be the case everywhere.
What seems to be obvious is not always correct. I think letting people know that "It may be obvious to you, but we don't want to make assumptions and so we ask everybody." We want to be inclusive.
Dr. Sparks: I have a couple of things to add onto that. I think all of that is great, I completely agree. There are some people who don't necessarily know when they come to the appointment what their pronouns are, maybe they're figuring it out, maybe things are in flux a little bit, or maybe there's just some uncertainty for whatever reason. I think it can be helpful to have on the case history form that you have people fill out when they come in the door each time even if they're an existing patient, to have a question that says "what pronouns would you like the audiologist to use during today's appointment?" And that way if it's different than what it's been before you can update your record and be mindful of seeing that every time and being sure that you get it right. If you need to update it every single time the person comes in, you can.
Another thing that I thought of is the clinical report writing aspect, because we do use pronouns in reports. Patients aren't always necessarily aware that we're writing a report on their visit, because they don't always see the report themselves. I think it can be helpful to ask the person, actually in person when you're talking with them. "After today's appointment I will be writing a report on what we did and what we discussed. Other medical providers and people who are a part of your care team might see this report. What pronouns would you like me to use in the written report?" Because you never know. A person might not be comfortable with another one of their providers knowing what their pronouns are. Maybe that provider doesn't seem like a safe person to them. Or maybe they are just now testing the waters with telling you what their pronouns are. In any case, I think it's important not to inadvertently out somebody's pronouns to other providers, or to their family members, or to a child's school without their permission. So asking about the report specifically I think is important.
For the full interview, including a discussion of how to make case history/intake forms more inclusive, check out the SAA Facebook Page.
This interview was completed by Emily Thompson (she/her), a second-year student at Gallaudet University in Washington, DC. She is a member of the Diversity and Inclusion Task Force, and is passionate about making the field of audiology more accessible and inclusive.

Welcome to the SAA Becoming a ____ Audiologist Interview Series! There are many pathways or fields of audiology. In this series, the SAA will interview audiologists who work in varying fields of audiology. Our next interview is with Patricia Mazzullo, AuD, an audiologist at Walter Reed National Military Medical Center in Bethesda, Maryland. Dr. Mazzullo is also…