Welcome to the Student Academy of Audiology (SAA) Pathways to Audiology Interview Series! While many audiologists come from a Communication Science Disorders (CSD) background, others have taken different pathways to the field. In this series, the SAA will interview both audiologists and AuD students who have or are taking non-traditional routes into the profession of audiology.
Our next interview is with Kasey Cain (she/her), a second-year Doctor of Audiology student at California State University – Sacramento.
Q: Give us a quick description of yourself, your pronouns, where you are getting your AuD, your academic year, and what your current interests are in the profession of audiology.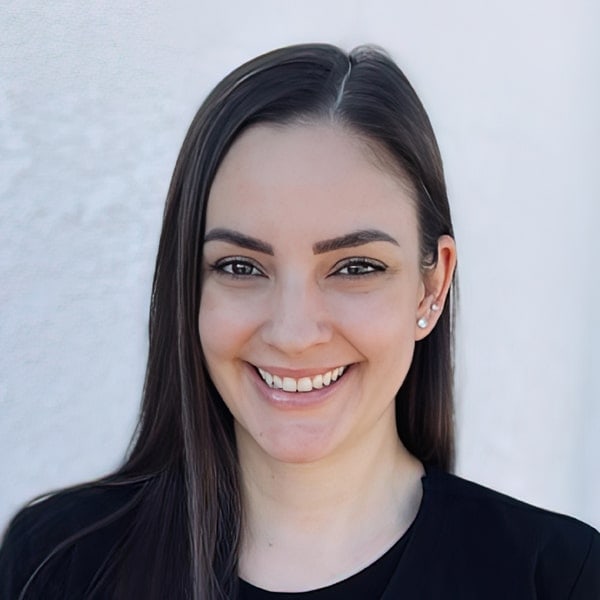 My name is Kasey Cain (she/her). I enjoy spending time with my husband and two little boys. I am a second-year Doctor of Audiology student at California State University – Sacramento. I am interested in working in pediatrics, educational audiology, and with implantable devices.
Q: What were you doing before you decided to enter the profession of audiology?
Before my interest in audiology, I was working in media advertising sales in television and radio for 15 years. I served on the Board of Directors for the Sacramento Alliance for Women in Media Chapter for eight years and was fully invested in my career in media. I also loved to volunteer in my community and served as a Project Leader for Project Birthday Sacramento where we brought birthday parties to children living in transitional housing.
Q: How were you first exposed to audiology?
I became exposed to audiology when my first son was born with bilateral sensorineural hearing loss and enlarged vestibular aqueducts. He failed his newborn hearing screening in the hospital. We were told it was most likely fluid in his ears. Two weeks later, he failed the screening again and one month later, an auditory brainstem response (ABR) confirmed the diagnosis. He has had quite the journey with his ears leading up to today. He is currently bimodal with a cochlear implant on the right ear and a hearing aid on the left. Our family communicates with spoken and signed languages.
Q: What made you switch to audiology from your previous track?
I felt I had a true calling to become an audiologist to work with children and their parents as they go through their unique hearing journeys. There was a moment when I was going between taking my son to early intervention group therapies and then straight back to work. It was overwhelming and I knew I needed to make a change. My passion shifted from broadcasting and helping to grow local businesses through advertising, to wanting to help other children like my son. I immediately started going back to school to finish my bachelor's degree and take the prerequisites needed to get into Sacramento State. In addition to having a child with hearing loss and having that firsthand experience, I think the path of broadcasting prepared me a little bit for audiology. I do remember learning about how sound works in my very first broadcasting class 19 years ago!
Q: In your opinion, what is the most fascinating thing about audiology or the ear?
I find all the anatomy and physiology of the ear the most fascinating part about audiology! How hearing works overall is truly amazing.
Q: What advice would you give to someone who is contemplating going into or switching to audiology?
Do it!!! Audiology is so fun and rewarding. Being able to help people with hearing loss communicate with loved ones again is an incredible gift that audiologists can give. You can always contact your local audiologists in the area to see if you can observe them and what they do before jumping into the field.
This interview with Kasey Cain was completed by Leah Joshowitz, BS, a second-year audiology student at the CUNY Graduate Center in New York, New York. Leah is a member of the SAA Communications Committee.
Additional Resources

Welcome to the SAA Becoming a ____ Audiologist Interview Series! There are many pathways or fields of audiology. In this series, the SAA will interview audiologists who work in varying fields of audiology. Our next interview is with Randa Mansour-Shousher, AuD, a clinical audiologist who has been practicing for 41 years. Q. Give us a brief description…